Sisal Wash Cloth
$8.00
For a firm but gentle exfoliation, nothing beats natural sisal fiber. It's soft enough to use on your face, serious enough to clean behind your ears, and strong enough to scrub away dry skin on your knees, elbows, nose or toes.
Description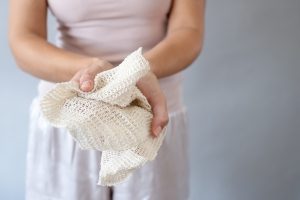 Material:Natural Sisal Fiber
gently exfoliates
hand harvested
all natural renewable fiber from the agave family
Sign up for special offers!